I go to a fair number of book events - lucky for me, the Seattle area has lots of them (take the
Northwest Bookfest

, for instance - LOOK AT THE GREATNESS IN THAT LINE UP. I mean, really). I don't blog often about them though, and when I do, it's wordy and bland and gushy. I think it's that
thing
that happens sometimes - where you have such a great experience, but you know that your recap is never going to do it justice, and it feels like betraying the experience and it's greatness to even try. You know? This is why therapy is not for me and why I've never been successful at keeping a diary. Regurgitation is irritating. I much prefer to relay these experiences through fiction - where I can change everything but the big picture and the feelings, so the story and it's point somehow feels fresh again.
But now, I look back and realize there are a lot of great book events I've been to and haven't shared. And now I wish I had. Because probably one of the most exciting nights of my life was when Bret Easton Ellis was in Seattle promoting Imperial Bedrooms and I got to hear him talk about his writing and his bitterness and what he thought about Seattle and Twilight and American Psycho the movie and ambiguity in fiction and unreliable narrators, and how he didn't worry about whether or not the things he wrote would offend his mother - and then he signed my books and I got to meet him and we laughed and I pretended not to be embarrassed about saying Scottsdale was a "baby L.A." (*face palm*) The very first signing I ever attended featured Gayle Forman for If I Stay; I knew nothing about her or the book, just that it *seemed* good. I didn't know it at the time, but she's unique in that she reads from her book for most of the event. For this event she played music to go with each scene and I wished she would've just read us the entire book that way. And at the signing with Kimberly Derting and Phoebe Kitanidis, they talked about their writing processes and their roads to publication, and it was the best writing dialogue I'd heard, ever. Or the Michael Ian Black and Megan McCain book signing that had me laughing so hard I was crying. Politics can be fun - who knew! I heard Alain de Botton speak about religion and philosophy at the beginning of the year, and decided that agree or disagree too much philosophy is never a bad thing.
That was my last ditch effort to make up for not blogging about those events because maybe people need to know that though these events can sometimes feel awkward or out of the way, you should still absolutely go. (I say 'awkward' for the simple reason that it's sometimes awkward to be a fan, especially when you're not surrounded by ten thousand other fans all dressed in the same color and with painted faces).
So I'm going to be better, from here on out, because a few weeks ago I went to a book event was really great and interesting, and there is nothing to say about the books featured except, I WANT ALL OF THEM.
Megan Bostic,
Never Eighteen -
This book is going to break my heart, I can already tell. But in a good way. Bucket lists, confessing your love to your best friend - tissues will be necessary even though something tells me part of it is going to be incredibly empowering and uplifting.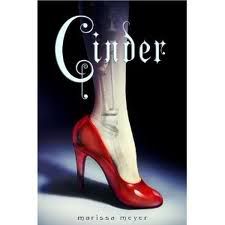 Marissa Meyer,
Cinder -
Probably one of the most creative retellings of Cinderella EVER, and Marissa's just getting started. Scarlet is next. And oh, you won't believe what she's got in store for the Rapunzel-ish story in the series. :)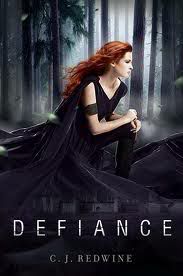 CJ Redwine,
Defiance -
I first "met" CJ via her online query and synopsis class. Without her guidance, I would still be lost. It's true what they say, that it's easier to write an entire novel than a synopsis of that novel. And it's also true that during query submissions isn't the only time you'll be asked to write a synopsis. I'd been waiting for a long, long, LONG time (practically since it was announced on PM) for Defiance to come out. It's amazing. And meeting CJ in person was amazing too.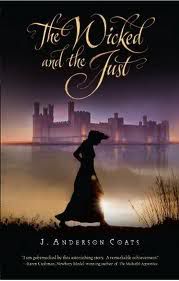 J. Anderson Coats,
The Wicked and the Just
- I do not read far enough Historical Fiction, and this book will be my next visit to this genre. Wales and new English rulings and revolting, this is going to be incredible. AND, there seems to be a character rivalry - those are my favorite.
Jennifer Shaw Wolf,
Breaking Beautiful
- grief clouded with secrets and mystery and guilt. And let's just face it, whenever memory loss is involved, or a person we want answers from is dead, the story is irresistible. Jennifer also shared the novel she's currently working on and, trust me, it sounds just as intriguing as Breaking Beautiful.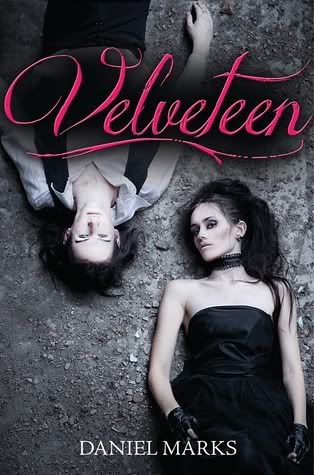 Daniel Marks,
Velveteen -
Whenever I hear a book is about revenge I always add it to my TBR list. There's something relatable about revenge, and it has a guilty-pleasure quality to it because in our normal lives most of us don't really practice the art of revenge (we all know better). I like the concept that if someone murders you, all bets are off - and when you're a ghost something tells me that gives you a bit of a leg up on the situation. This books seems dark and angry and witty - so my kind of story.